Lil Wayne wants the Heat to know something.
And now…here are some tweets from MTV's Shaheem Reid and Karen Civil, who were both at the celebration and collected some of the better parts of this rant.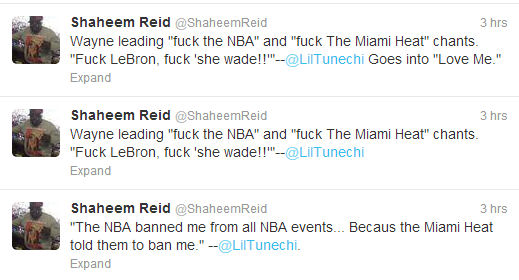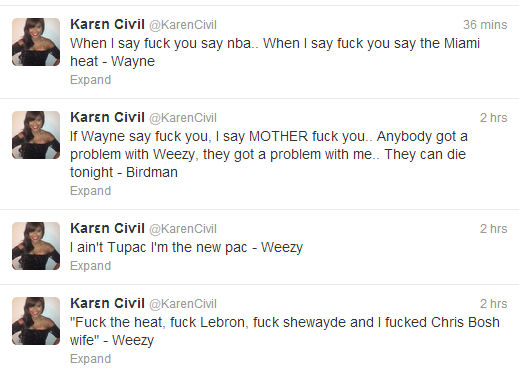 I see said the blind man.  And now…
When Chris Bosh heard what Weezy said he checked his mic to make sure it was working.