Full Review
I call this…a little rudeness and disrespect can elevate a meaningless interaction to a battle of wills and add drama to an otherwise dull day.
Reports The Life Files:
Ahh… that would be a t-shirt saying "Hi Rihanna" with her name crossed out and Karrueche's signature splattered across in red from the models new fashion line "The Kill." Waits for Rihanna to hit twitter or instagram with her response. Someone get Russell Simmons on the phone ASAP.
And now…the pics.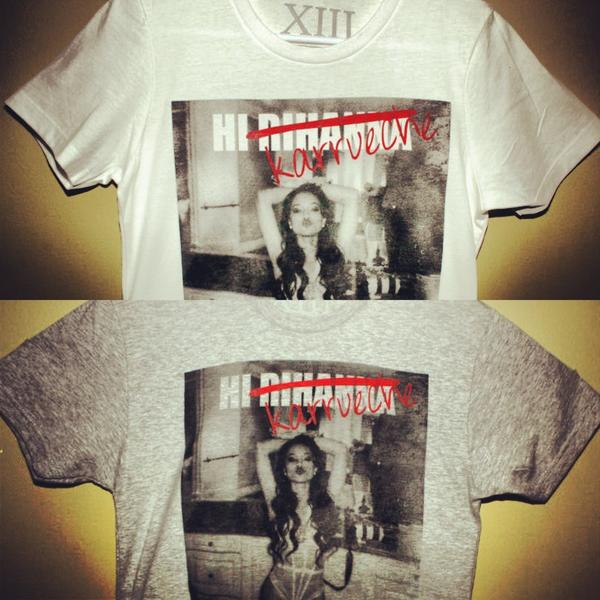 And now…

When Rihanna heard about it she was like: